Benefit Corporation
Making a difference together
Intarget is an ecosystem of people who embrace values in order to have a positive social and environmental impact.
Our mission is to promote a just, inclusive, and sustainable society by disseminating policies that counter inequalities in access to digital services.
Sustainability as a starting point
For us, the path to sustainability begins with digitization. Being "naturally sustainable" is our initial goal, but we know it is only the beginning of our commitment to a better future.
A resilient digital culture
We believe in the strength of the link between innovation and tradition. Therefore, we strive to create a digital culture that respects the traditions and peculiarities of our territory, maintaining the harmony between progress and community roots.
Sustainability Partnerships
We care about the sustainability of our territory and the communities that inhabit it. To achieve our goals, we partner with the organization that fulfills our vision and are passionately dedicated to promoting a sustainable future.
Innovating the future: Our path
In 2022, there were significant changes for Intarget. We redefined our business model, becoming a Strategic Marketing Consultant and formalizing our social and environmental commitment. Our transformation into a Benefit Corporation drives us towards achieving our sustainable goals.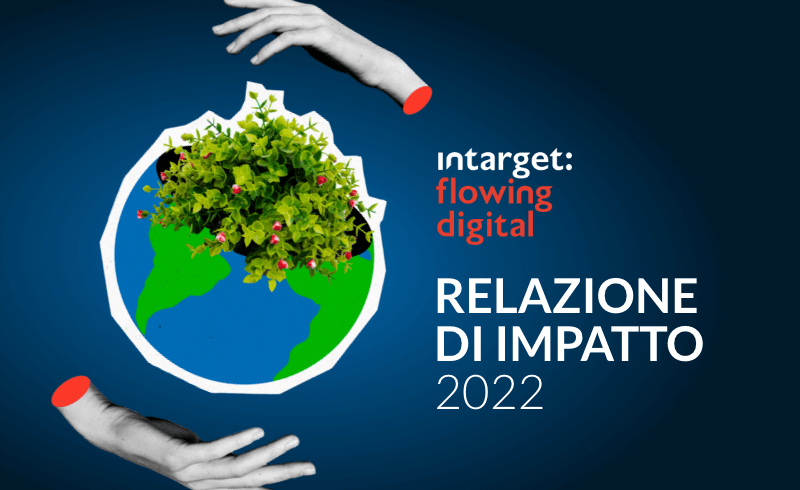 2022
Impact Report
This is just the beginning of our journey towards achieving BCorp status. With our first Annual Report we want to offer a clear vision of where we are and where we intend to go. The report is available in Italian.
Download the report