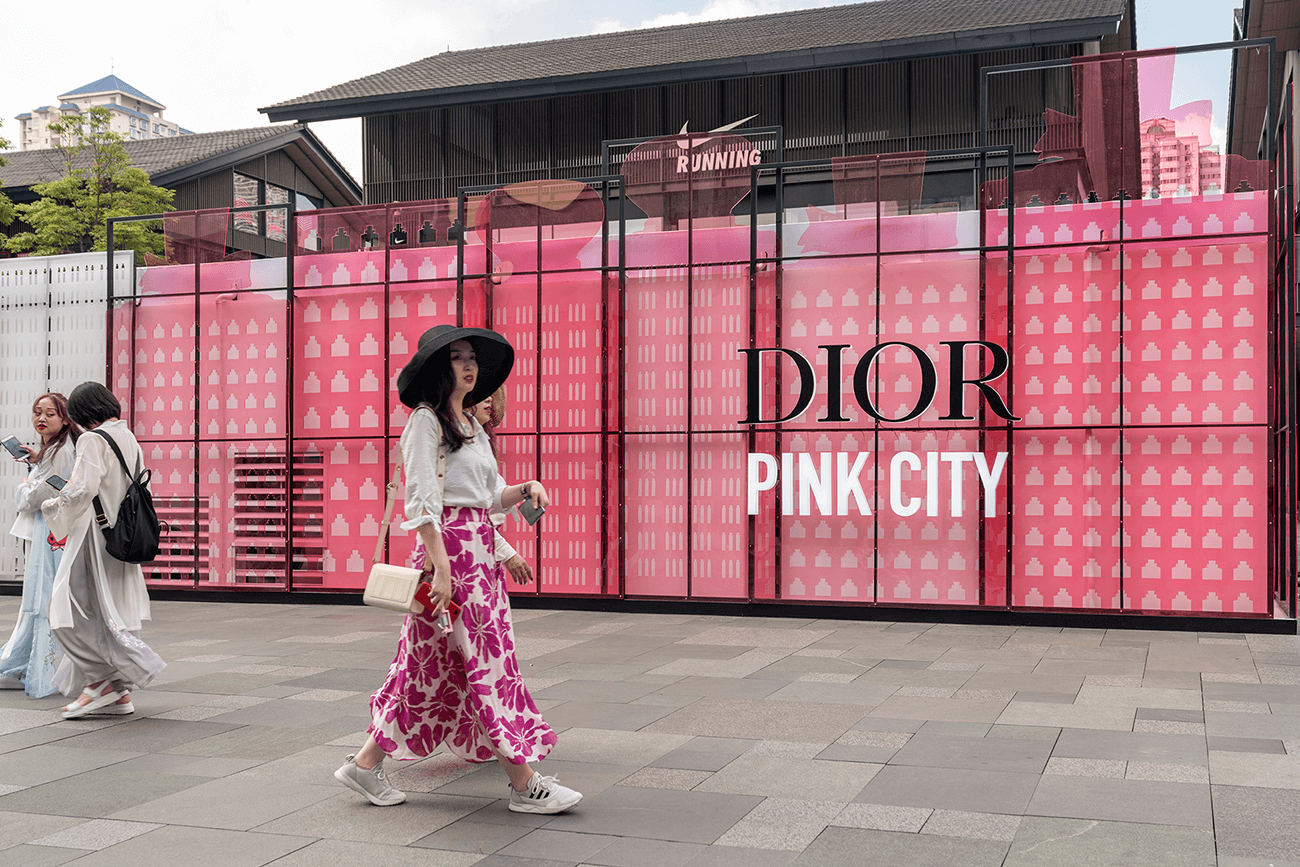 CHINA LUXURY MARKET: CONSUMER HABITS AND FUTURE TRENDS
Along with the rapid growth of Chinese consumption power, Chinese consumer interest and attitude towards luxury goods is also similarly increasing. According to the annual report on the luxury sector published by Bain & Company, the 21% of global consumer spending on luxury goods in 2021 came from China.
Nevertheless, since 2020, due to the global impact of the pandemic, the Chinese luxury market has deeply changed in terms of purchasing patterns and consumption behavior.
While the restrictions on international travels caused the increasing tendency in purchasing luxury goods within the mainland, with domestic duty-free like the one of Hainan experiencing a yearly growth of 85%, the decreasing number of physical touchpoints, abreast with the improving digital retail infrastructures, prompted the online purchasing of high-end products through online platforms.
Social platforms like WeChat or Xiaohongshu have therefore become the major communication channel for brands wishing to implement an effective marketing strategy. More and more brands are in fact creating their own Mini-program and implementing adv campaigns within the app, aiming to closely reach its consumers and build a tighter and more personalized relationship with these. As a matter of fact, WeChat has resulted to be the most-used platform across post-90s consumers for searching and purchasing luxury goods, this consumer segment accounting for the 46% of China's luxury purchases in 2021.
So how to address the future changes of China Luxury Market?
Adopt an 'on-going' communication approach: Since the increasing number of differentiated touchpoints, it is important for brands to adopt an 'on-going' and consistent marketing strategy, aimed at achieving an effective conversion on different communication channels.
Offer exclusive experiences and high-quality content on digital platforms: Being high-quality content the main driver for gaining consumers' attention on digital platforms, the formulation of creative and high-quality content becomes the foundation of an effective marketing strategy.
Increase awareness through online experiences: For luxury consumers offline experiences are still relevant when engaging with a certain brand. Offline exhibitions and pop-up stores not only become the occasion to increase consumer's interest in the brand, but also to create unique content to communicate with their followers on social media.
Expecting to become the world's largest luxury goods market by 2025, China's luxury market offers plenty of opportunities for foreign brands wishing to enlarge their market share in this business industry. Nevertheless, due to the fast-changing nature of the Chinese digital environment and to the increasing consumer expectations, it is important to constantly stay up to date on the latest and more efficient marketing strategies to adopt.