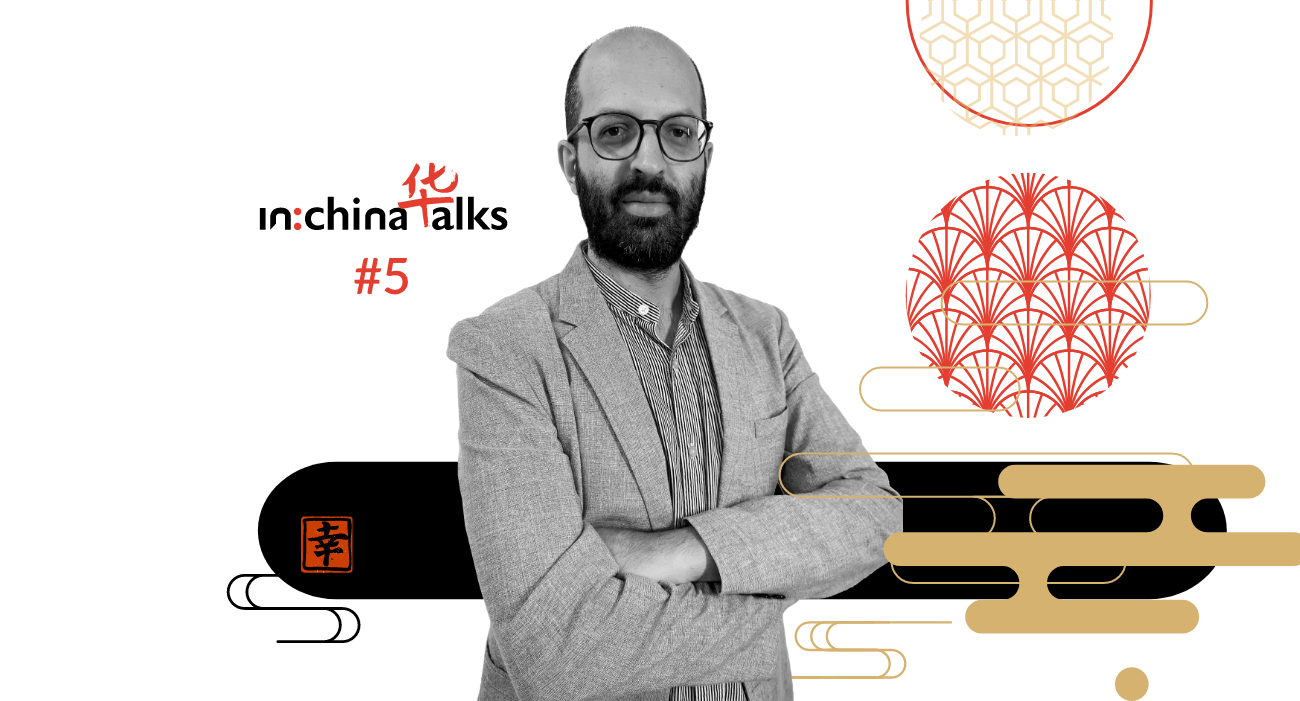 THE CHINESE BALANCE BETWEEN PATRIOTISM IN CONSUMPTION AND MADE IN ITALY
Our series of meetings continues, offering an analysis of the most relevant scenarios, opportunities, and trends in the Chinese market.
Our guest for the next episode, connecting from Taipei, will be Lorenzo Lamperti, the editorial director of China Files, an online platform that also manages a monthly publication focused on China and Asia. He is also the editorial coordinator of the Italy-ASEAN Association. Lamperti specializes in international politics, with a particular focus on East Asia and the geopolitical dynamics between regional and global powers. He collaborates with various Italian media outlets such as La Stampa, Il Manifesto, Affaritaliani, and Eastwest, and also works with ISPI, a think-tank.
To follow the live broadcast on Tuesday, May 30th, at 11:00 AM, you can register and connect using the following link.
"This fifth In:China Talks is a special meeting that we will moderate from Shanghai with a speaker connected from Taiwan, addressing topics that concern both realities. The Italian audience will, therefore, benefit from an insider's perspective on the evolution of China's position in relation to the rest of the world, from a geopolitical and economic standpoint," says Stefano Generali, Managing Director of Intarget China. "With Lorenzo Lamperti, we will discuss China's stance towards the West, from the Belt and Road Initiative to the Global Security Initiative and the Global Civilization Initiative, in order to understand Xi Jinping's choices in foreign policy and economy. This will be an opportunity to delve into China's international relations, with a dual focus on geopolitics and commercial cooperation, as well as the specific relations between the Dragon Country and our own, with particular attention to the prospects of 'Made in Italy' in China."
During this fifth installment of In:China Talks, a series we initiated following the opening of our Shanghai office, we will also dedicate some time to the internationalization plans of Chinese companies, the impact of patriotic consumption on social media communication, and the barriers (including cultural ones) between the United States and Europe.
This series was created to provide European businesses with an analysis of the most relevant scenarios, opportunities, and trends in the Chinese market. It also aims to offer broader reflections for a comprehensive understanding of social and political China, through the authoritative voices of those who study the Dragon Country.