intarget for Autogrill
New website, New Online presence
Services
WEB DESIGN
WEB DEVELOPEMENT
BRAND IDENTITY
Autogrill is the world's leading provider of catering services for travelers. The Group, which operates mainly through licensees, is present in 31 countries, has more than 60,000 employees, and manages approximately 4,000 stores in about 1,000 locations.
The Group is present mainly in airports and highways, followed by railway stations, and has a selective presence in main streets, shopping malls, exhibitions, museums, and other cultural facilities.
Intarget was chosen to revamp the current Autogrill.it website from a visual and content point of view, focusing on user experience.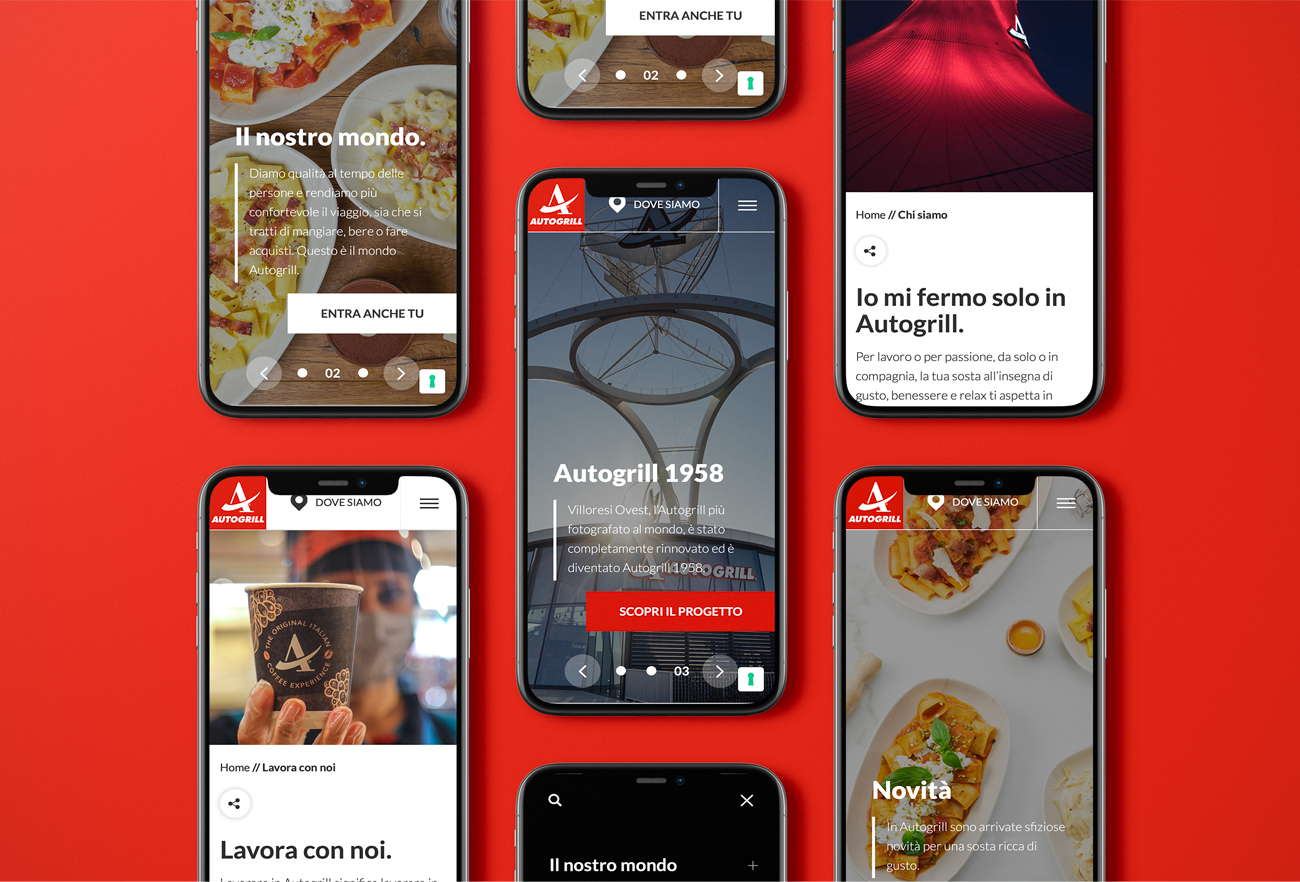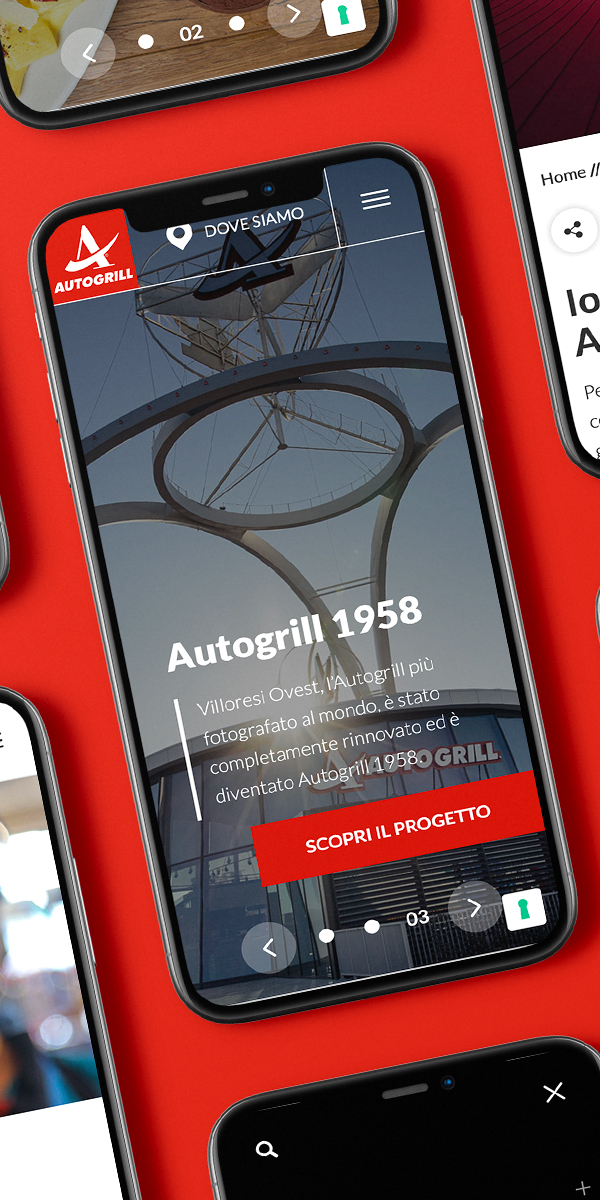 Goal
The brand requested a website that would be easy to browse even from mobile devices. Autogrill wanted the site to be of support for daily travelers. Users can search for information among all the highlighted news, products and brands available, promotions, services, and locations where they can stop.
Strategy
The strategy was to create an online presence for the brand that would be significantly different from the past, both in terms of structure and content. Autogrill Italia's photographic archive provided the basis for rethinking the new layouts, including the Group's history and leading users to explore its world, making images the protagonists. To support the visual content, the TOV (Tone of Voice) was redefined to become fresh, engaging, and authoritative, thus providing depth to the foundation and growth of Autogrill Italia over time.
Several sections were re-designed to feature a new look, starting with the "Our Background" section featuring immersive images that allowed Autogrill Italia to become part of the Italian culture to the new "Our Location" section, where visitors can quickly locate all the stores along the way.
The site's content was reviewed, and details and information were added for all services addressed to companies and truckers. The entire Autogrill Italia background was reworked, bringing attention to the premises and the range of products and brands offered. Finally, the loyalty program section was redefined in terms of content to improve user experience.
Results
The work performed made the brand a beacon of innovation and education across the nation. However, special attention was paid to the geolocation system. The store locator system is entirely focused on the clients' needs, and filters were adapted to meet their needs, making the physical locations much more than mere dots on a map. It is possible to type an address or select a route or a highway and visualize the final course.